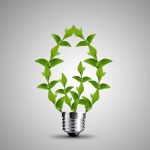 As the coaching profession grows and is formalized, it is worth looking at what is happening and what is possible in the future.
At a basic level, while many are still unfamiliar with exactly what coaching is, that is changing.  At the forefront of the coaching world is the International Coaching Federation (ICF).  An international, nonprofit, professional membership organization, ICF is the global leader with definitions, a Code of Ethics, a comprehensive set of Core Competencies for coaches, membership standards, credentialing, and a training program approval process.  It is now normal for organizations and even individuals hiring a coach to ask if the coach is a member of and/or credentialed with the ICF.  Insurance companies even ask status with the ICF before writing the professional liability policies for coaches.
As more people earn coaching certification at ICF approved coach training schools, an increasing number of professionals talk about how coaching works.  This in turn supports a public awareness.  As a result, people are more aware that coaching really is different than mentoring or consulting.
The biggest challenge facing the coaching profession now is educating untrained coaches and the general public on the difference between coaching and other professions.  Specifically, because coaching is powerful and positively perceived, many individuals claim to be a coach without training.  Many organizations start coaching programs with only internal training that is informed only by people from different professions without them having coaching specific training.
How will you step up to the challenge now for the coaching profession and help with educating untrained coaches, organizations applying the coaching label to other types of work, and the general public?