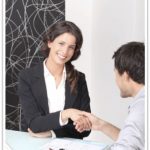 By Pete Liska https://www.linkedin.com/in/peteliska/
The International Coaching Federation (ICF) is working to promote coaching and the excellence in coaching based on principles of ethical conduct.  The ICF has taken the lead for self-regulation of coaching, and has a Code of Ethics in place. The ICF states that the Code of Ethics is designed to be the guidelines, accountability, and enforceable code of conduct for all ICF members and for those who follow ICF standards.  This act of self-regulating, with the Code of Ethics as a core tenant, places the Code of Ethics in everyone's hands to utilize in their coaching practice or during coaching in general.
Anyone can call themselves a coach, with or without any coach training since coaching is an unregulated profession.  Unfortunately, legally there is zero requirement for someone to call themselves a coach. Do these individuals have the ICF Code of Ethics or even have their own written code of ethics?  Most often not and if not, do they even know what a Code of Ethics is or what it's for?  Having their own code of ethics means everyone has different standards.  Subscribing to the Code of Ethics developed and published by the ICF can indicate that a coach is ethical in and with their coaching practice.
The CCC coaching certification programs utilize the ICF Code of Ethics in all its training.  When you graduate from any CCC program, you can be assured that this Code of Ethics was incorporated and utilized to aid both the coach and client.