by Karly Hall
Self-care is often overlooked as a key component to improving our health, business, and overall life, because often we attempt to take care of others, such as family, children, friends, employers, etc., before meeting ourselves.  This type of behavior, while common, can negatively impact our ability to provide adequate, daily self-care, and can lead to a decline in our overall well-being.  This is where self-care comes in.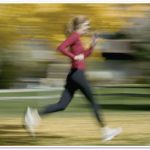 Self-care simply means that you're doing something that benefits your health and life in a positive and fulfilling manner, and/or taking proper care of yourself.  It's something that can be easily done daily – like brushing your teeth.  Everyone's self-care preferences are different, so I encourage you to find what works best for you and gives you the most fulfillment.  Some self-care routines include getting a good night's sleep or sufficient exercise, taking a spa day, unplugging from technology, journaling, or spending time with friends.
You are the first and most important person to benefit from your new self-care routine.  There are many benefits you will discover from a daily self-care regimen including a sense of calmness, increasing focus and productivity, expanding self-awareness, or strengthening self-love and confidence.
Self-care can make great and positive impacts on your life, those around you, and your business.  Adhering to a self-care regimen can help you maintain optimal health and increase your focus and productivity.  I encourage you to read more in my chapter, Self-Care Improves Your Coaching Business, to learn the ins and outs of self-care and how to enjoy giving something back to yourself, your health, and your clients!