What, specifically, is wellness coaching?  Wellness coaches partner with clients for positive and lasting change in terms of well-being. What, specifically, is well-being?  Well-being includes a positive emotional and mental state, a balance that works for the individual in terms of work, personal care, spirituality, relationships, lifestyle, and the optimal physical health for that person.
Wellness coaches work with individuals to explore the desired state of well-being, identify challenges, consider strategies, design actions, and create an accountability for moving forward and achieving the outcome.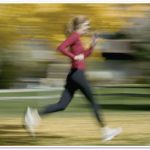 How can I become a Wellness Coach?  Starting with the basics: the gold standard for being a coach is membership in the International Coach Federation (ICF).   The ICF requires 60 hours of training to become a member.  In addition to membership, the ICF offers credentialing – think about it this way: becoming a member of the ICF is much like getting a degree, and then earning a credential is much like getting a masters or doctorate level degree.
At the Center for Coaching Certification, this means first the Certified Professional Coach and then the Certified Wellness Coach Specialist programs:
The ICF-approved Certified Professional Coach program is 30-hours and serves to initiate people into the coaching competencies and develop coaching skills, plus provide a process.
The ICF-approved Certified Wellness Coach Specialist program is 35-hours and completes the 60 hours required for membership in the ICF, and the hours required for the first level of credentialing, the ACC.  The Certified Wellness Coach Specialist program provides the training focused specifically on Wellness Coaching.
These programs are amongst the most affordable ICF (International Coach Federation) approved programs.  The classes are packed with information, stimulating, and fun.  Additional benefits of the Center for Coaching Certification include:
The Center for Coaching Certification is the only ICF-approved program that is also accredited by IACET to offer CEUs (Continuing Education Units).
A robust suite of coaching tools and resources, available to graduates on the Coach Login page.
A personal dashboard to give multiple assessments including the DiSC, EIQ, 360, and more along with extensive resources including facilitation and debriefing guides.
What can I do as a wellness coach?
Empower individuals to identify what they truly desire in their life and partner with them to get there in your own business.
Work inside one of many large corporations as a wellness coach for employees to enhance their personal life and aid in that proverbial work/life balance.
Work with a health care provider or system as a wellness coach for their clients.
As a wellness coach, you will feel good yourself knowing that your skills greatly enhance the lives of others.