by Mike Johnson mike@mikesgearreviews.co
Ever had any regrets?  For example, have you ever wondered… what would have happened if you signed up for the marathon (or something else you wanted to do) that was organized years ago?  It was too much of an effort to prepare for it, so you didn't.  Besides, you had a job that took a lot of your time, therefore there was no way that you could have made it work. Or was there?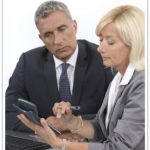 The marathon or other event might not have turned you into a full-fledged pro; it could have been the start of a new hobby or helped to create better health. You did not sign up for it because it would have disrupted your comfortable schedule.
Many of us have regrets.  Perhaps the saddest regrets that we have are the ones that we never even tried to do.  That may be because we are afraid to break out of our comfort zone.  After all, doing something new means we are giving up something for the unknown.  There is no guarantee that you will be happier or richer or more successful than you are now if you do this thing that you have wanted to do.  Look at it this way: you also don't know for sure unless you do it.
Sometimes people are ready to break out of their comfort zone and seek a coach who has the appropriate skill set to help because they completed coach training.  Sometimes people start the process and then plateau so they reach out to someone with coaching certification to continue moving forward.
Coaches inspire clients to break out of their comfort zone and achieve their goals.