by Trish Slatin www.symbionicsllc.com
Small business ownership is the lifeblood of America.  According to official SBA statistics, fewer than 20% of small businesses will survive for more than 10 years.  For many years now, I've been helping small business owners create financial systems that maximize their ability to make sound operational decisions and overcome these odds.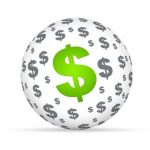 In recent years, my work has led me to study the relationship of time and money and how they affect individual success in business.  While there are key components that are common for all of us, identifying our unique interests, objectives, and motivators will help each of us design business processes that last.  I have reached the conclusion that learning to see time and money as key tools for achieving the larger goals and then implementing manageable systems on how we spend our time and money are directly proportional to our financial sustainability and business growth.
In my chapter, Coaching for Time Money Optimization™, I explore the difference between being busy and being intentional and understand how being proactive instead of reactive will help us gain and maintain control over our lives.  By accomplishing small goals regularly, everyone involved will see the progress made, they will stay motivated, they will stay intentional, and they will build winning habits.
Explore strategies for shrinking the gap between our expectations and our reality.  Discover how designing systems around building structure, developing rules, and creating accountability will achieve results-driven success and provide a clear vision on how to realize the dream of entrepreneurship.