During coaching certification, the Core Competencies of a Coach from the International Coaching Federation, ICF, are taught and developed.  In addition to these competencies being great soft skills in terms of people and communication, these competencies support the effectiveness of coaching relationships. Learning coaching means learning to empower others, take ethics to the next level, build trust, be present, communicate effectively, expand thinking, create strategies, and ensure follow-through.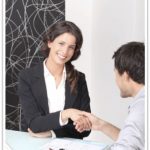 The past five blogs have been intended for you to recognize that the core competencies as applied in coaching are also applicable for engaging coaching clients.
The coaching skills from coach training are skills to develop in life in general.  Coaching competencies enhance our personal relationships, our workplace productivity, and our leadership abilities.  Coaching skills are something to practice at all times because if we think we can simply turn them on when coaching, we are mistaken.  Coaching skills require practice all the time.  In addition to using our coaching skills to improve our own lives, using our coaching skills all the time builds our reputations as coaches and invites new clients to engage.
In your writing, speaking, and conversations, using the coaching competencies you learned during coaching certification means opening the door for engaging new clients.